National Basketball League
Sydney Office
Street address: Unit 2104, Entertainment Quarter, 122 Lang Road, Moore Park, NSW 2021
Postal address: Mailbox 260, Entertainment Quarter, Moore Park, NSW 2021
Phone: (02) 8356 9020
Email: info@nbl.com.au
For any media enquiries please contact Jasmine Amis on 0404 901 059.
For any corporate sponsorship enquiries please contact Ben Direen on (02) 8356 9020.
All NBL.TV enquiries are to be directed to: nbltv.support@performgroup.com
You can find information on NBL.TV payment processes here: http://www.nbl.tv/help/purchase-process
NBL EXECUTIVE MANAGEMENT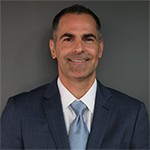 INTERIM CEO/GENERAL MANAGER OF OPERATIONS
BRET MACTAVISH
Bret Mactavish, the NBL's CEO & General Manager of Operations is a senior basketball sport operations and marketing professional with over 20 years experience. Bret served as Director of Basketball Operations International at the National Basketball Association (NBA) headquarters in New York City responsible for planning and implementing the NBA's international basketball development strategies. During Bret's time at the NBA he worked closely with the NBA's international players, USA Basketball on Senior Men's and Women's National Team programs for the Olympics and was a liaison with FIBA – the governing body for basketball and international federations and leagues worldwide. Bret was also instrumental in the development, launch and execution of the Basketball Without Borders program, the NBA's premier global development and community relations initiative. Prior to the NBA, Bret played a key role as a member of the original leadership management team responsible for launching the Women's National Basketball Association (WNBA). Bret's professional marketing experience includes senior account management positions with global brand experience agencies Jack Morton Worldwide and LeadDog Marketing Group. In these roles Bret managed and lead account teams responsible for conceptualising and delivering integrated brand marketing strategies and activations for clients including Telstra, SeaWorld, Chipotle Mexican Grill, Odwalla and Aeropostale.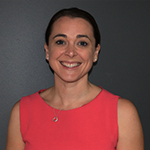 GENERAL MANAGER OF COMMERCIAL & MARKETING
HELEN CURRAN
Helen Curran, is the NBL's General Manager of Commercial and Marketing. Helen is a senior brand marketing professional with more than 10 years of FMCG and International Sports Marketing experience. Helen's FMCG experience began with Diageo in London working across the International brands, Smirnoff & Baileys where she developed brand and marketing strategies to drive commercial growth. Helen developed her International Sports Marketing experience with FIFA across the 2010 & 2014 FIFAWorld Cup delivering the World Cup brand identity and marketing campaigns to drive ticket sales and fan engagement. Most recently, Helen worked for the Australian Rugby Union (ARU) driving the overall marketing campaign for the 2013 British & Irish Lions Tour.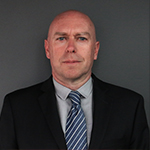 GENERAL MANAGER OF COMMUNITY
IAN HEININGER
Ian Heininger, the NBL's General Manager of Community, is an experienced organisational management consultant specialising in strategic planning, organisational capacity development, leadership and performance culture, program evaluations, and central business management. Working across the corporate and not-for-profit sectors, Ian has worked with organisations including Telstra, The Salvation Army, Optus, Adobe, Department of Education and Training, Fairfax Media, Mission Australia, and STW Group. Ian has more than 25 years experience working directly with the not-for-profit sector, starting out as a youth worker with homeless youth on the streets of Sydney. Ian is a registered psychologist, accredited trainer, mediator, and supervisor who has designed, implemented, and evaluated a range of innovative programs.
NBL STAFF
Administration Manager - Deanne Goldschmidt
Operations Manager - Guy Neville
Media Relations - Jasmine Amis
Finance Manager - Colm O'Callaghan
Commercial Manager - Ben Direen
Merchandise & Licencing Manager - Anton Kastner
Referees Manager - Mal Cooper